Custom Spas from:

A Series Models - Trim Packages
A Series
Standard cabinetry
Standard jet bezels
Standard headrests
Standard water feature
Standard lighting
Standard JetPack count
8-button standard control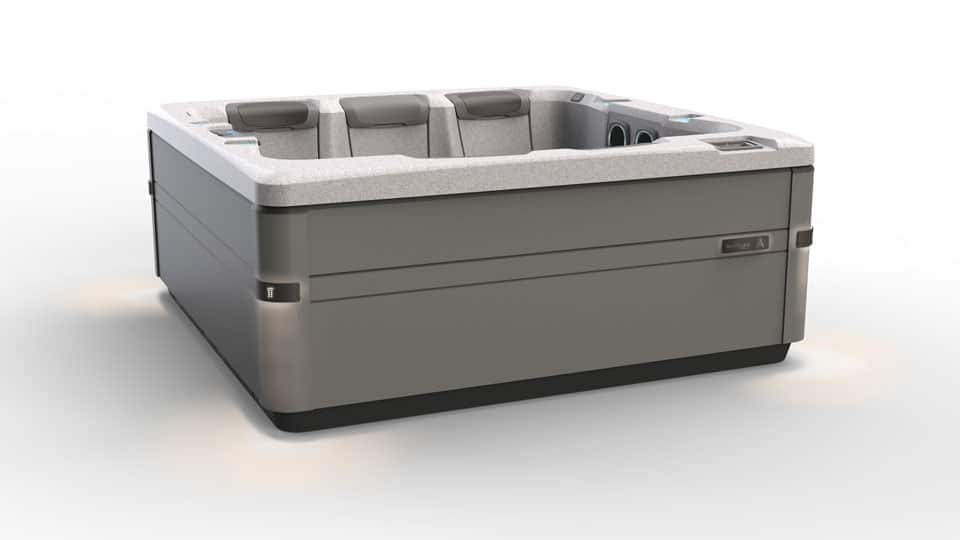 A Series Plus
Standard cabinetry
Standard jet bezels
Premium headrests
Premium water feature
Premium lighting
Premium JetPack count
Premium 3-button auxiliary controls
Premium touch-screen control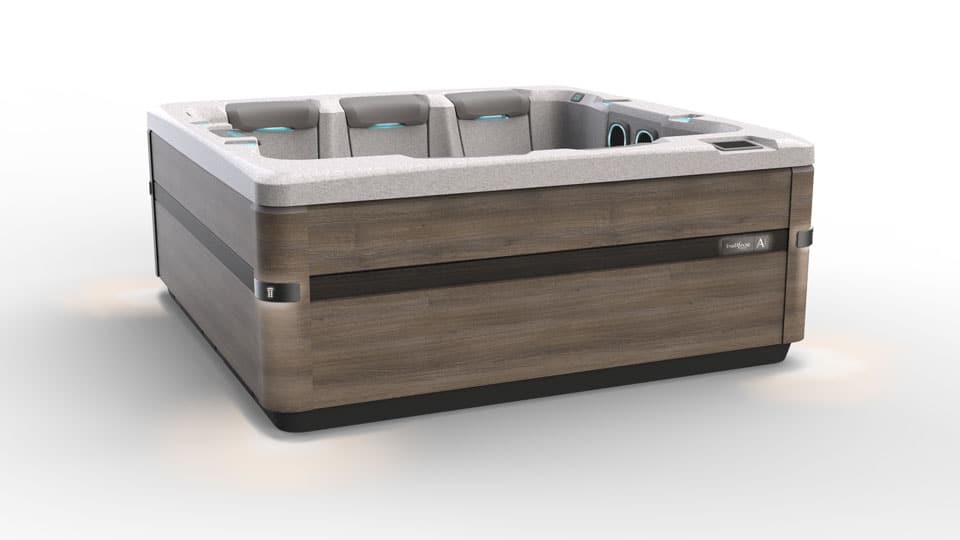 A Series Select
Select 2-tone cabinetry
Select Tungsten metallic jet bezels
Select lighting under headrests
Premium headrests
Premium water feature
Premium lighting
Premium JetPack count
Premium 3-button auxiliary controls
Premium touch-screen control
Find the Right Bullfrog Model For You, Then Personalize Your Jets, Colors & Features
A Series Colors & Finishes
Personalize Your Bullfrog A Series To Suit Your Style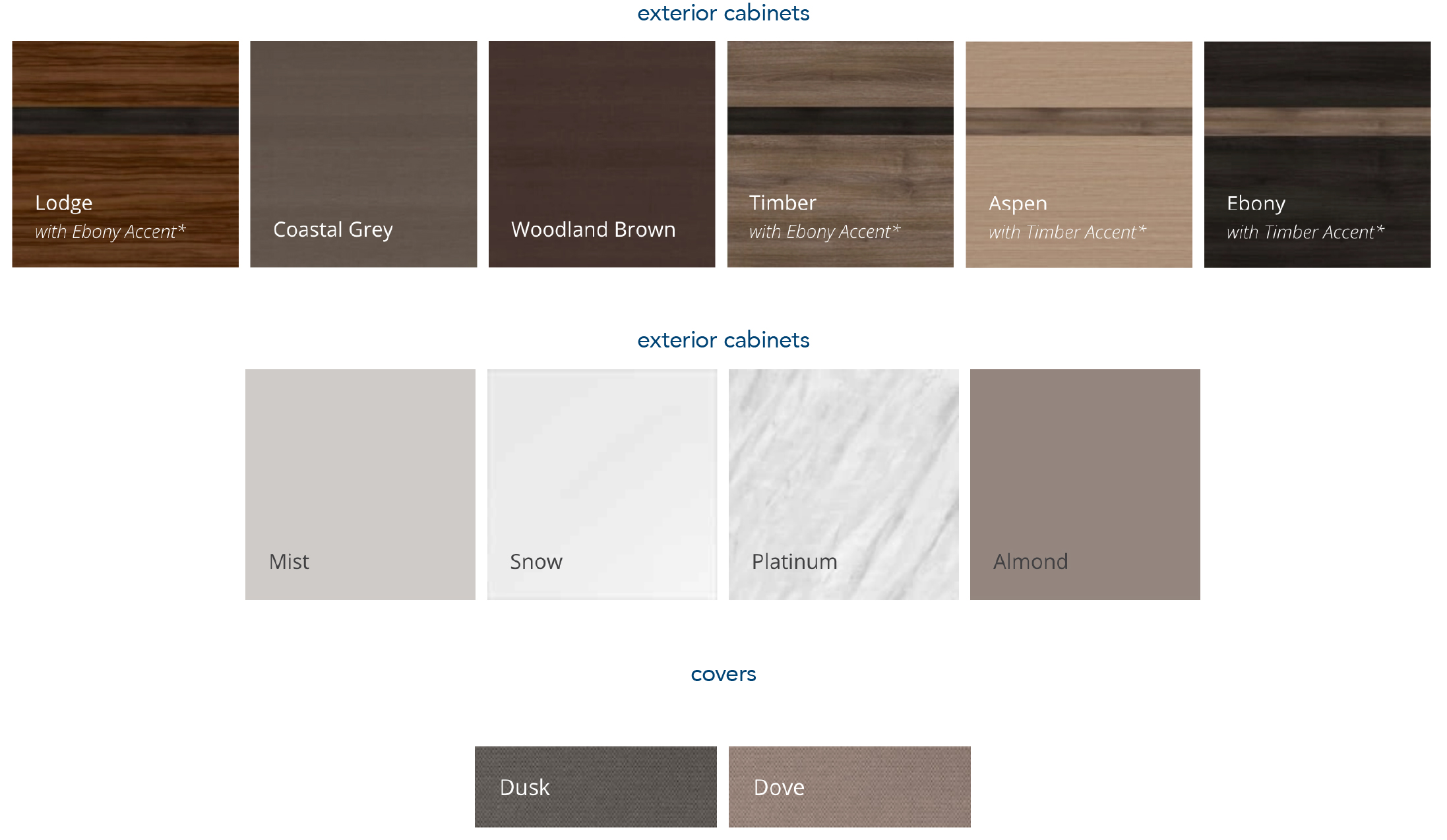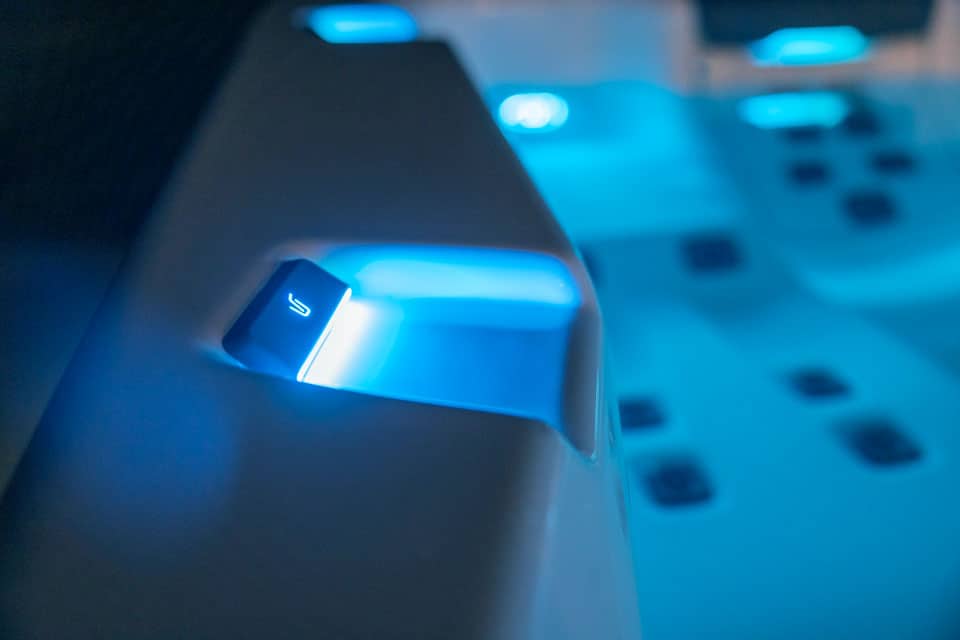 Lighting
Enjoy lighted cup holders, lighted water features, and lighted controls that are easier than ever to operate at night. Exterior safety light is bright and attractive.
JetPaks now offer under-lighted headrests that enhance the mood of your spa relaxation. Our inductive lighting technology means that headrest under lighting operates seamlessly with no need for wires or connectors. Snap in the JetPack and the lights come on.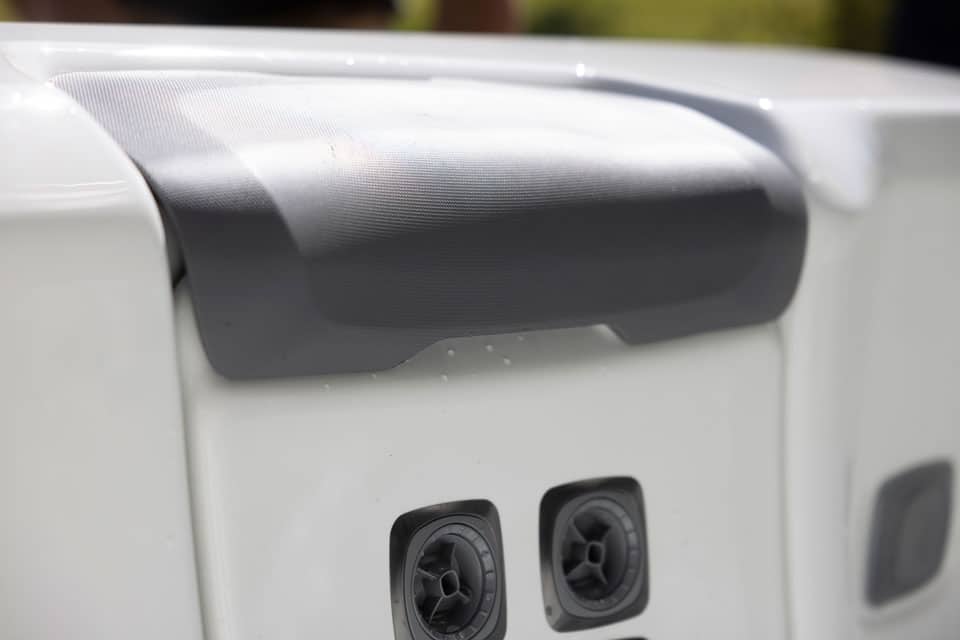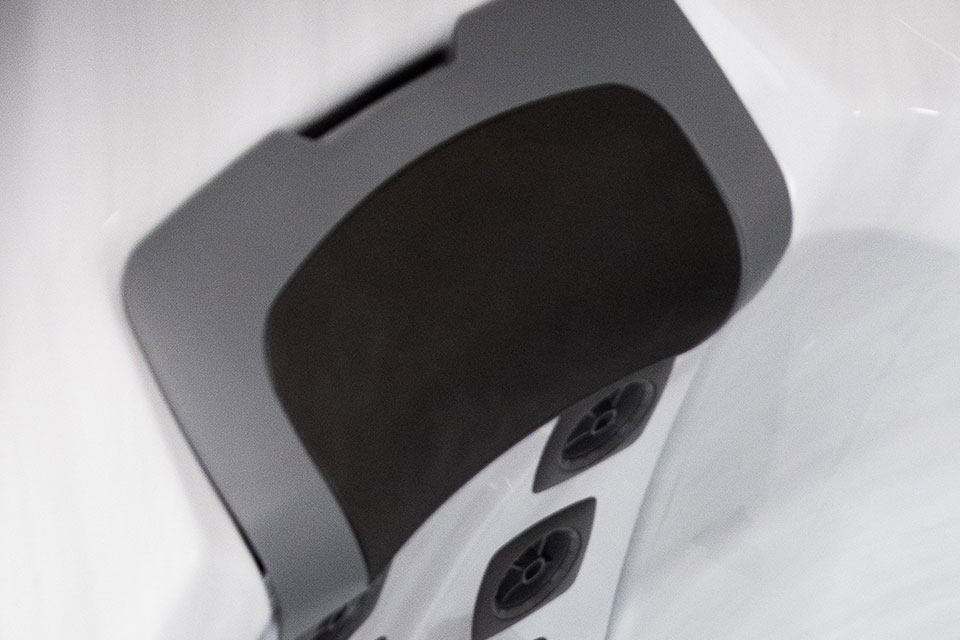 Headrests
The enhanced A Series headrests are better aligned to the neck and spine and offer an improved fit and look, blending seamlessly into the natural contours of the spa. Both the standard and Select headrests feature a contemporary patterned surface for a fresh new look.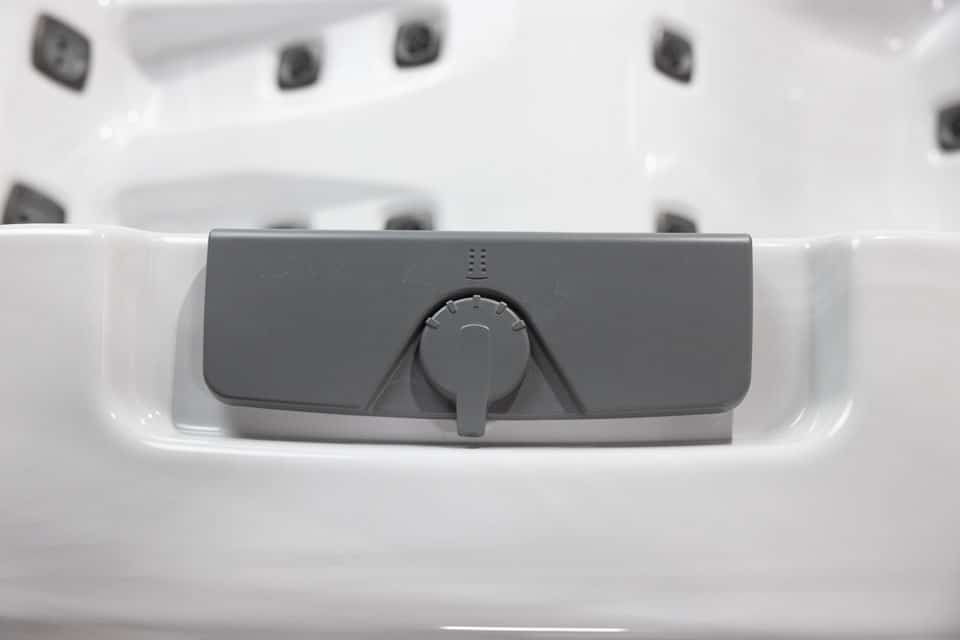 Water Features
The A Series premium waterfall is smooth, not splashy. A dedicated feature pump creates a consistent, subtle flow that fills a lighted basin on top and spills to the surface in one even ribbon. Both water and light cascade into the spa for a calm mood and a more peaceful environment.
Controls
The premium touchscreen control has been refreshed with improved icons and more legible notification text. The standard 8-button control has a refreshed overlay in coordinated colors with updated icons.​
All-new 3-function auxiliary controls, available with A Series Plus and Select trim packages now allow the spa user to control jets, lights, and water features easily without leaving the comfort of their favorite seat. In addition, these controls are lighted for ease of use at night.​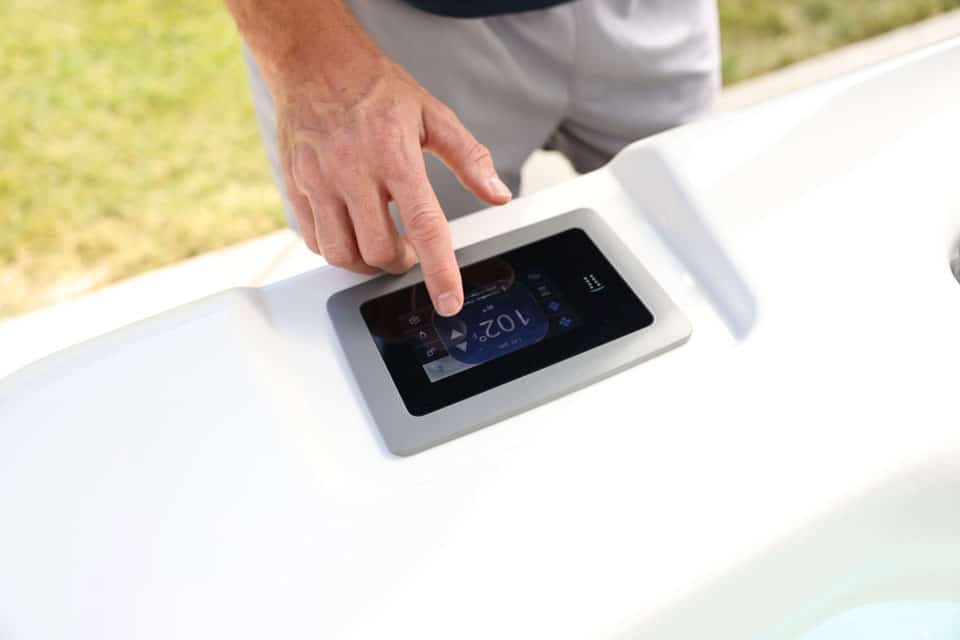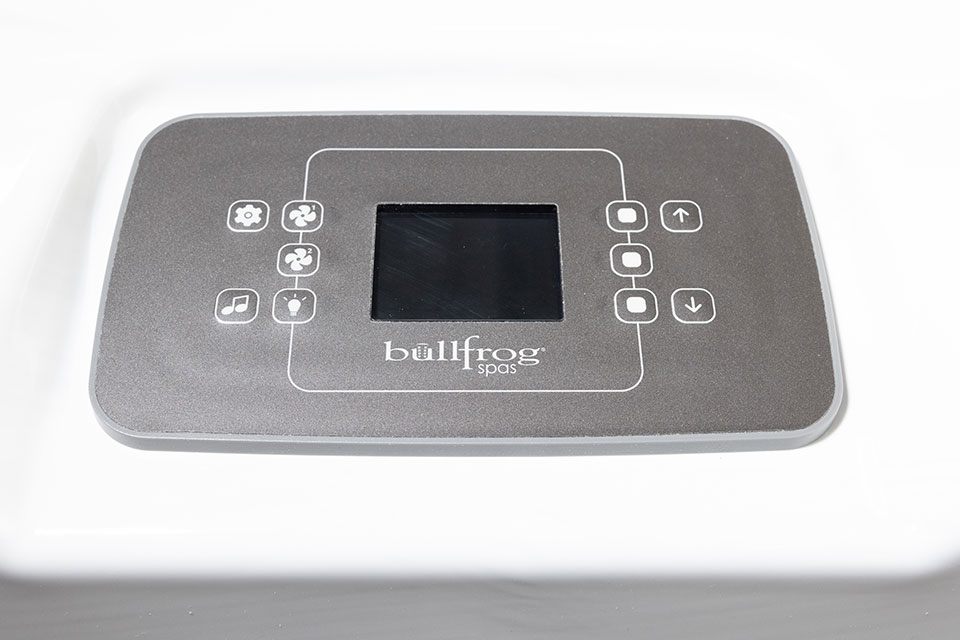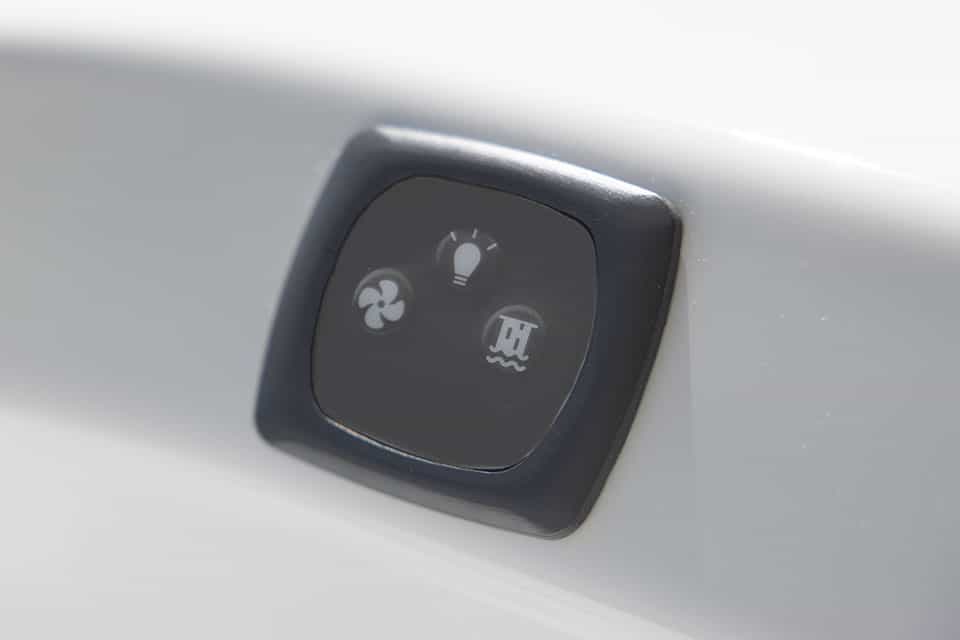 Premium Audio Option
Upgrade your A Series spa with an optional top-quality audio system upgrade with a reliable behind-the-shell speaker system, premium quality sound, and Bluetooth connectivity.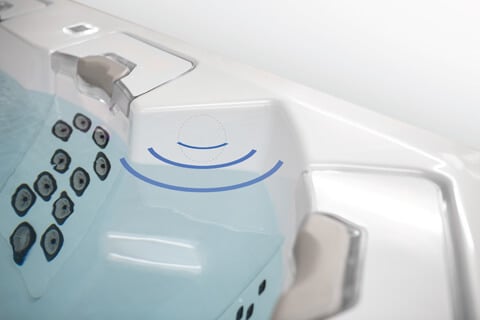 CloudControl 2™
With the CloudControl 2™ Wifi Module and the intuitive smartphone app, customers are able to monitor and control their spa from anywhere with a WiFi or digital cellular signal. Adjust the pump and filtration settings, start the spa jets before use, turn on the lights, and adjust the temperature from anywhere.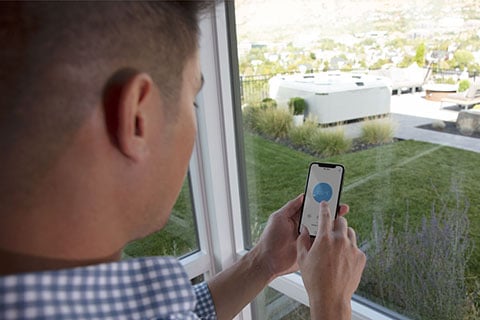 Accessibility & Safety Options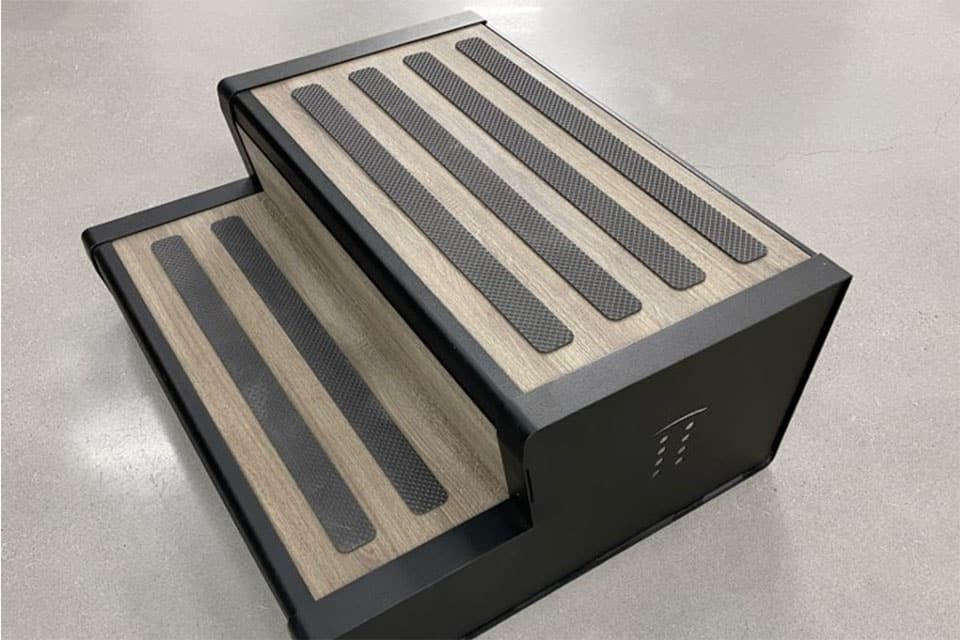 Premier Step™ (Coming Soon)
The Premier Step is designed for premium spas like the all-new A Series. A top-quality, beautiful, reliable, and robust step, Premier Steps are available in colors to match cabinets or cabinet accents for all A Series cabinet options.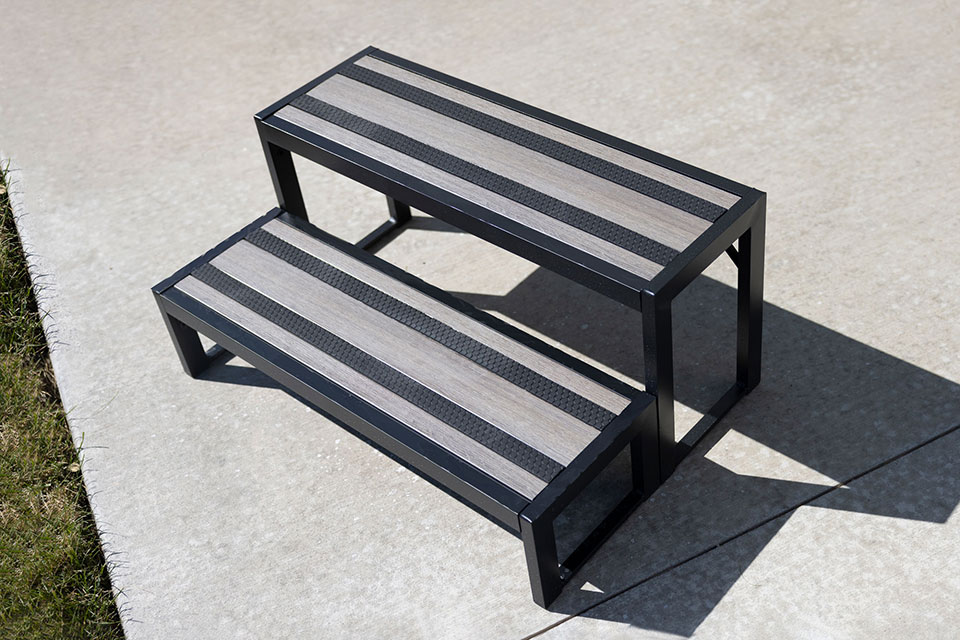 Select Step™
The Select Step features a customizable system that provides maximum safety while adding visual appeal to any backyard setting. Colors and materials match Bullfrog Spas cabinetry for an integrated design. And the modular design offers an optional third step upgrade with handrail and backrail options for enhanced safety.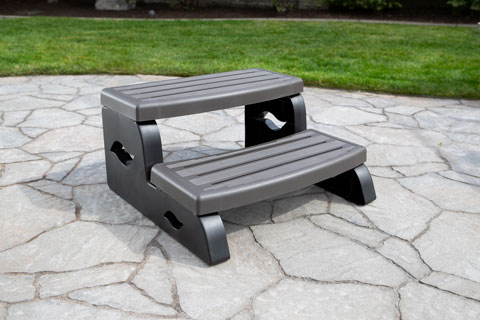 DuraStep
Our entry level convenient DuraStep hot tub steps are color-matched to the spa cabinet and coordinated with the spa cover. These durable, long-lasting steps are easy to install and create safe and easy access to your Bullfrog spa with a non-slip surface and durable composite construction.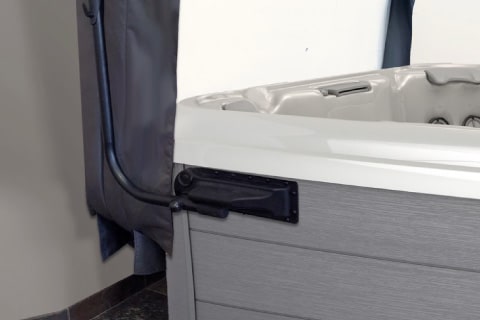 CoverMate I™
Supported by an easy to use mechanical cover lift, the CoverMate I™ can help all to improve the ease of use of their spa. This time-tested cover lift, is not just attractive but also the best selling cover lift in the market today.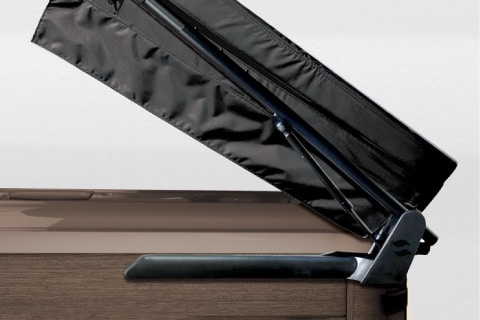 CoverMate III™
Loaded with state of the art hydraulics the CoverMate III™ offers beauty and superior functionality. Throw in the aluminum full frame construction and beautiful mounting brackets and you will have peace of mind to go with the ease of use. This is a perfect option with no heavy lifting.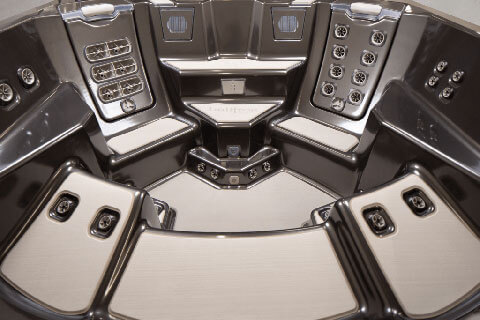 SwimDek Non-Slip Surface
Improve the look, feel, and safety of your A Series spa. Our SwimDek™ Surface Package defines premium luxury and support with innovative, low-profile cushioning fixed onto the spa's interior shell. This is an available option for dealer installation on all A Series trim levels.