Learn the Best Practices for Pool Maintenance
As a pool owner there's a lot of ground to cover! How do you take care of it? How do you make sure everyone is safe? What do you need to do to open and close it for the season?
These are just a few questions for a new pool owner and even a seasoned vet. As a local BioGuard dealer we are here to help you discover essential pool care tips through our pool school!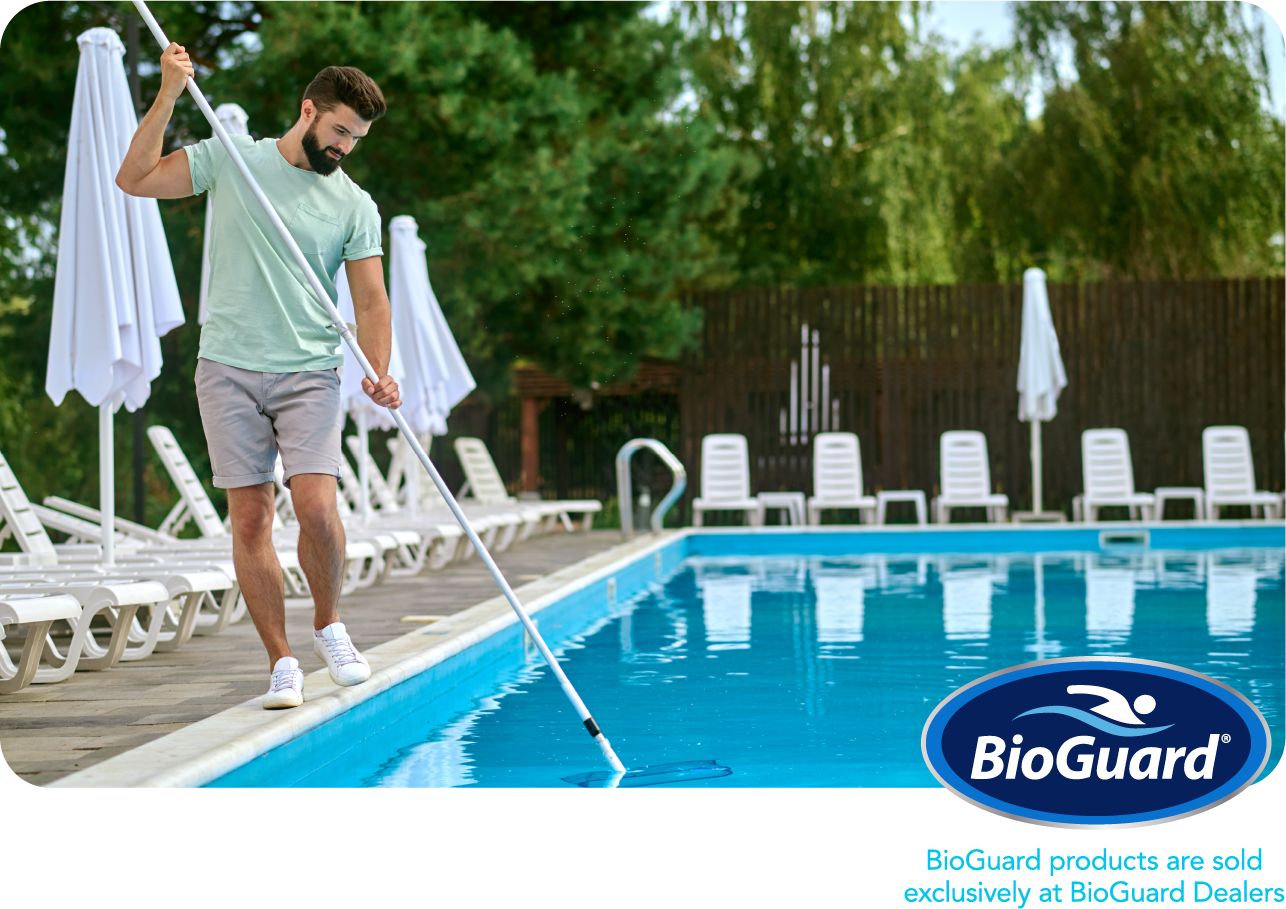 Our Pool School Schedule:
Thursday, April 27, 2023
Chlorine at 6pm
Mineral Springs/Salt at 7:30pm
pool school videos
Amplify Your Pool Care for Cleaner, Clearer, Phosphate-free Water
Better Water Testing with ALEX®
5 Easy Steps to Open Your Pool for Summer
The Value of Shocking Your Pool Water
5 Keys to Better Pool Care
Look for a Certified Salt Pool Expert
The Advantages of SilkGuard Complete®
The Benefits of Using a BioGuard® Pool Care System
Get Softer, Clearer Pool Water with One Great Addition
The Importance of Keeping Pool Water Balanced
BioGuard® Smart Shield™ Water Conserver
The Best Way to Close Your Pool for the Season
BioGuard SoftSwim Chlorine-Free Care System
The BioGuard Pool Dealer Difference - Part 1
The BioGuard Pool Dealer Difference - Part 2