Don't worry, a new spa from WET Pools is always a..
Great Choice!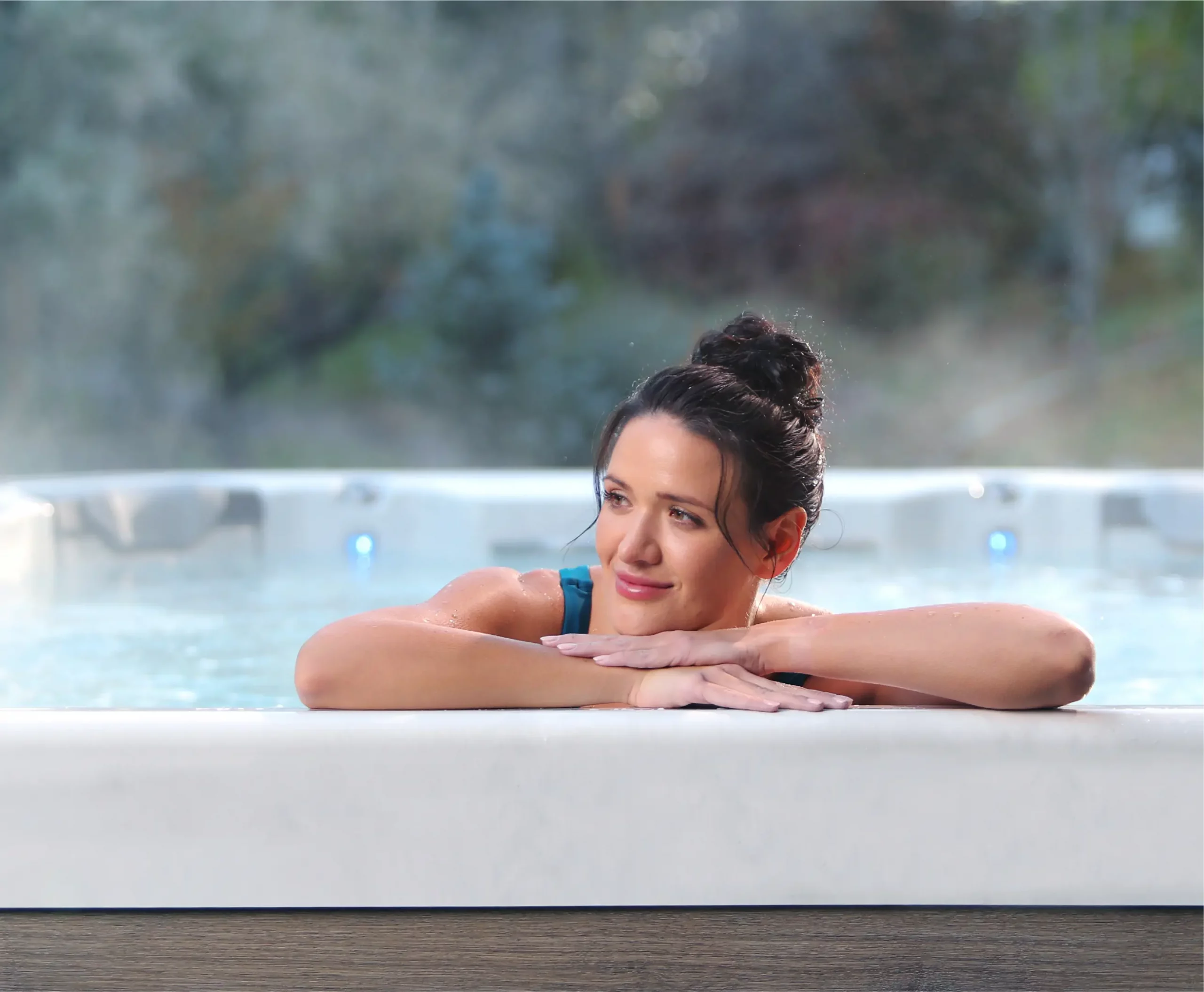 We proudly carry spas from these Quality Manufacturers
select to view complete library of available spas

Our Favorite Popular Models:
The 10 reasons why
everyone loves
owning a spa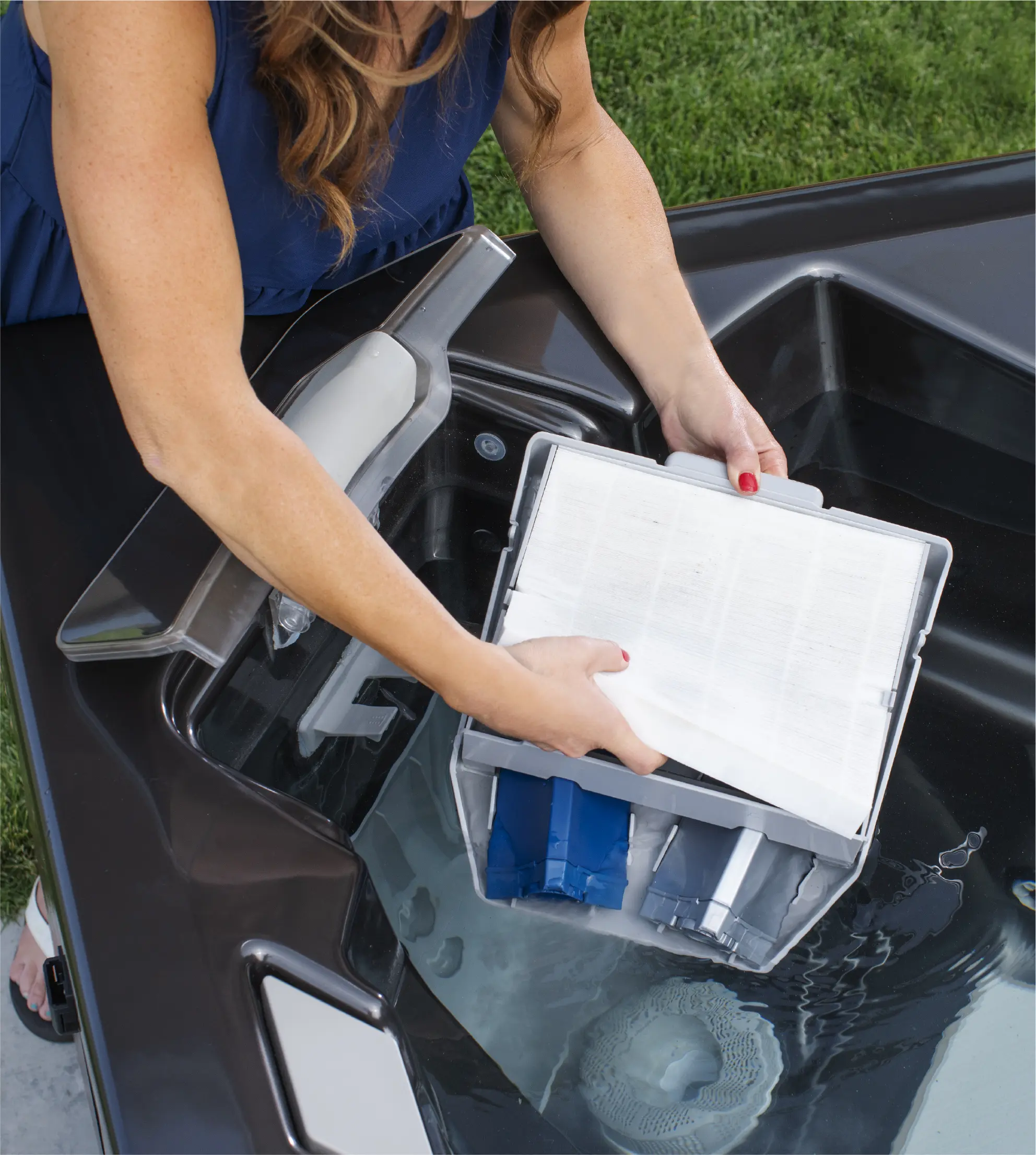 Maintenance
Tips and care for your spa
Tip 1: Circulation
Good water circulation will help prevent contaminants from becoming problems. Properly circulating SpaGuard products help keep the water inviting and ready for your soaking pleasure. Be sure to run your spa's circulation system every day.
Tip 2: Filtration
Many spa issues are caused by poor filtration – when the filter is dirty or clogged, debris strays in the water. Spa filter cleaning has two steps: spraying off loose debris, then using SpaGuard Filter Cleaner to remove oils and other embedded contaminants.
Clean your spa filter every 4 weeks. Check your owner's manual or ask your SpaGuard Dealer for information on how to remove and clean your filter.
Tip 3: Cleaning
Contaminants such as dirt, oil and even bacteria can accumulate at the waterline. Regular cleaning preserves spa surfaces and prevents unwanted buildup.
Tip 4: Draining and refilling
Regular draining and refilling is a normal part of spa maintenance. Over time, the water absorbs and dissolves minerals, chemicals and other soluble material.
Drain spa once every 4 months or once every 3 months depending on how much you use it.
Tip 5: Chemistry
There are two primary components that affect spa water quality: sanitizer (bromine or chlorine) residual and pH. Recommended levels are:
Bromine Residual (using Brominating Tablets) 2 -4 ppm
Bromine Residual (using Brominating Concentrate) 3 -6 ppm
Chlorine Residual (using Chlorinating Concentrate) 3 -5 ppm
Maintain pH between 7.4-7.6.
Weekly use of SpaGuard Spa Complete enhances your spa experience by ensuring you have clear and great-feeling water. Spa Complete also helps minimize water line build-up, reducing the amount of cleaning required.
Tip 6: Testing
The chemistry of your spa water needs to be checked regularly. Use SpaGuard products to maintain the correct levels, including: sanitizer residuals, pH, total alkalinity, calcium hardness, metals, and total dissolved solids. BioGuard 4-way Test Strips – test pH, total alkalinity, and sanitizer levels using only one strip.
Test water with BioGuard dealer at least once a month.
Maintaining proper levels will make the water clear and comfortable, kill bacteria that can multiply rapidly in a spa, protect spa surfaces from stains caused by metals, and protect spa equipment from scale.